Focusing on Women's Health and Creating The Perfect Life
Focusing on Women's Health and Creating The Perfect Life
Why we should do the HPV test?
Cervical cancer is a malignant tumor that poses a serious health risk to women and has the second highest incidence rate among female malignancies. Cervical cancer adds up to 530,000 new cases every year. 80% of women are likely to be infected with HPV in their lifetime. Universal and standardized screening for cervical cancer has gradually become part of daily treatment.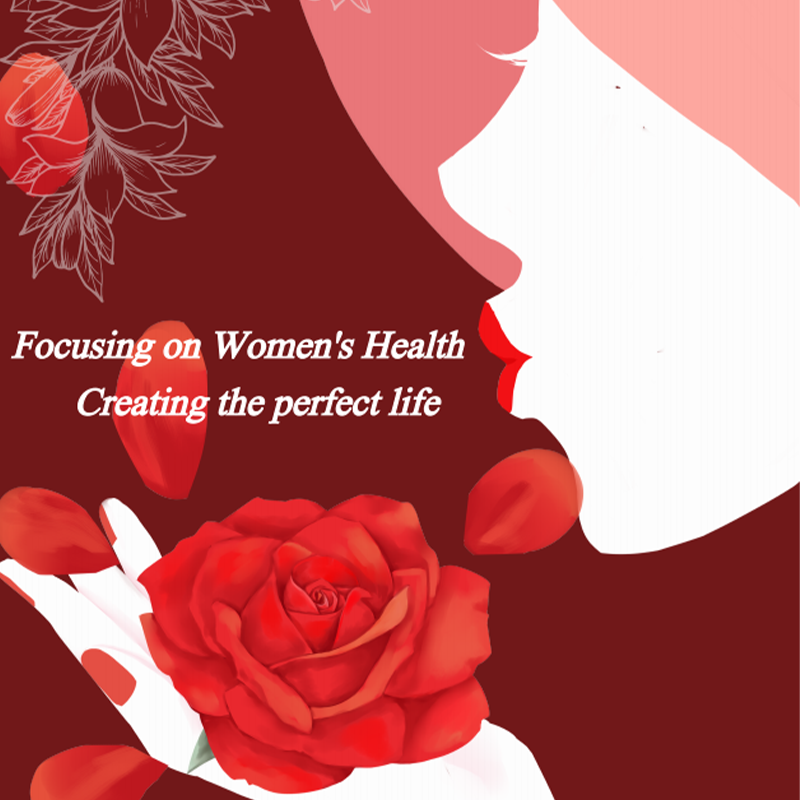 (1) How to prevent cervical cancer?
Cervical cancer prevention relies on a three-step model:

First Level of Defense: HPV Vaccine
Recommended for women under the age of 16 who are asexual.
Secondary Defense: Cervical Cancer Screening
Regular screening is recommended for sexually active women.
Tertiary defense: cervical lesions, intervention therapy
Applicable to those who have been infected with HPV and have developed precancerous lesions.
(2)Should I be tested for HPV if I have been vaccinated?
HPV vaccine does not equal 100% cervical cancer prevention. The HPV vaccine does not cover the high-risk types recommended by WHO and there is no data to confirm that the HPV vaccine provides life-long protection.
(3)The detection method we use:
Self-sampling HPV testing is an at-home procedure where the patient applies online, obtains the specimen vaginally, mails it in, and then checks the results via the internet. The self-sampling HPV collection kit is different from the traditional sampling mode, as the sampling mode is innovative, the testing technology is key, and the convenience is the highlight!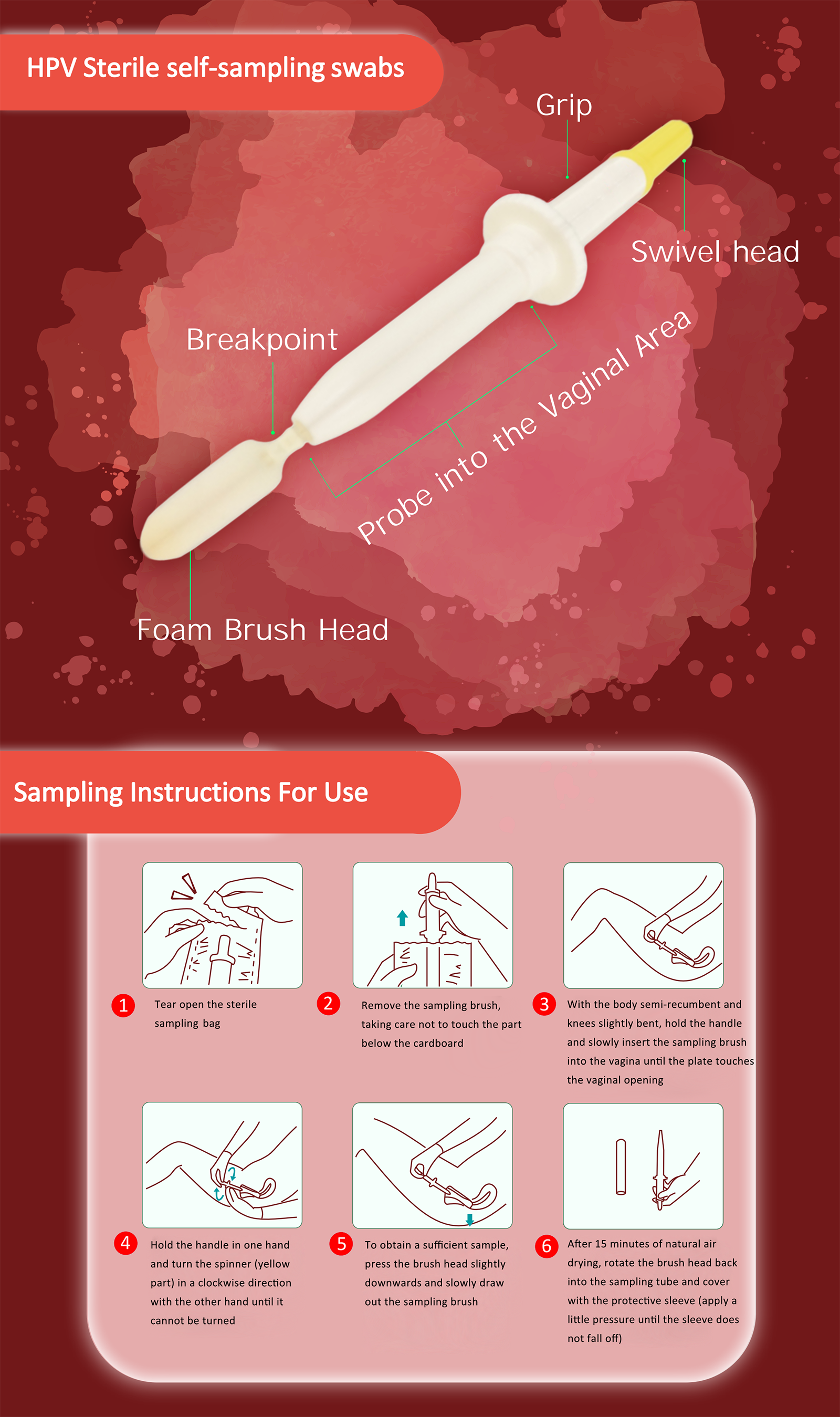 (4)Recommended for the crowd
· Bad eating habits
· Women who have had sex
· Women who are trying to conceive
· Smoking and drinking
· Women who are ready to be vaccinated should be tested before and after vaccination
· The Family who has a history of cervical cancer
(5) HPV testing is not suitable for:
· No history of sexual activity
· Puerperium during pregnancy
· Total hysterectomy and pelvic radiation therapy
· Acute, subacute reproductive tract infection
(6) Advantages of Self-sampling at home

A gift of health for yourself, your mother, and your best friend. Get tested early! Regular self-testing for prevention
Missing the golden age of vaccines, regular screening is still too late,
If you miss the regular screening, you can only wait for cancerous changes to intervene.