Safety Caps for HPLC Make Labs Safer
The laboratory is an important base for scientific research and technicians to work, and is the cradle where scientific achievements are born. The safety sealing cover designed for chromatography solvents and other volatile reagents avoids solvent volatilization, optimizes the laboratory working environment and protects the health and safety of laboratory staff.
Seal extraction system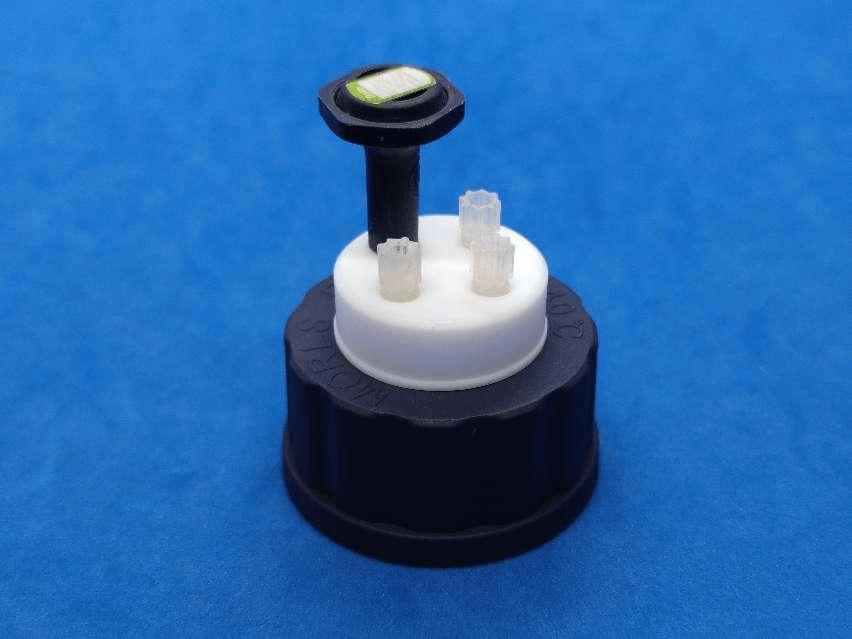 Safety cover technology
The safety cover designed with new materials and special technology has two functions of sealing and blocking. It can effectively stop more than 99% of harmful solvent gases from evaporating out, protecting the physical and mental health of laboratory staff. Prevent expensive solvents from being contaminated and reduce costs.
Superior performance
● Air valve prevents harmful solvent vapors from evaporating
●

Built-in new material blocks external dust and contaminants
●

Cost savings and prevention of solvent ratio changes
●

Corrosion-resistant safety cap with good sealing
●

360 degree rotating body, capillary tube is more winding and regular
Waste collection system
High efficiency filtration technology
High efficiency filter using superior performance composite new materials, with two functions of purification and sealing, can effectively remove a variety of harmful volatile gases, reduce laboratory pollution, and protect the health of staff.
Miraclean is one of the leading service provider of lab consumables in China; main products include PCR consumables, laboratory consumables, and lab safety cap.
Professional Laboratory safety cap for HPLC, laboratory tube fittings suppliers in China.