MSC-002 Saliva Collection Kit for DNA Testing
MSC-002 Saliva Collection Kit for DNA Testing
Miraclean Technology Co.,Ltd. is one of the toppest saliva dna kit,saliva collection kit,saliva collection device,saliva collection tubes in China.During these years of exporting , Miraclean Technology Co.,Ltd. now has rich experience in the worldwide markets.

Description
Our Services
FAQ
MSA-002 Oral funnel paired with saliva collection tube and specific amount of preservation solution for the non-invasive collection of saliva samples.; medical-grade and custom packaging.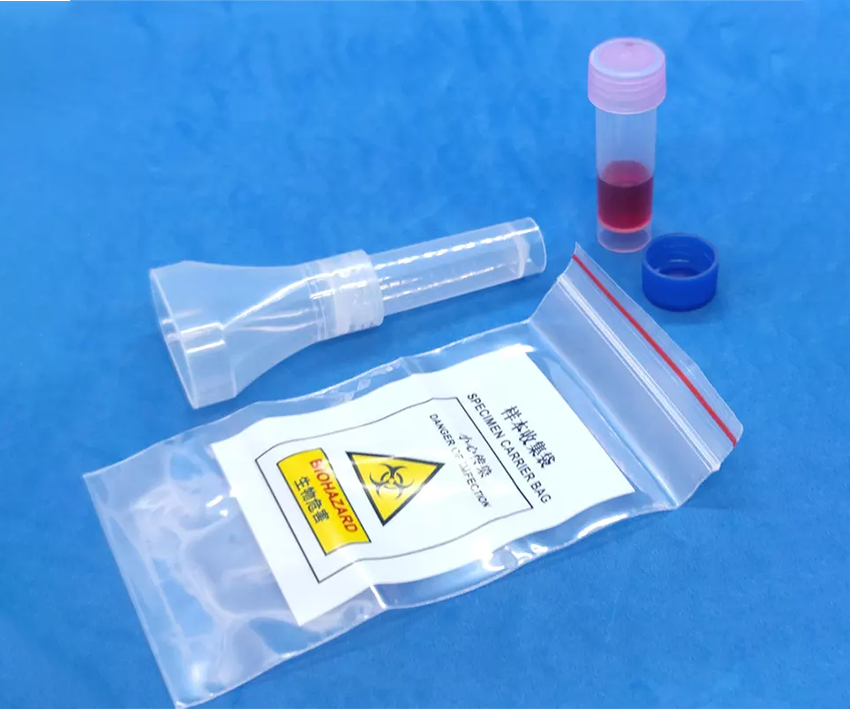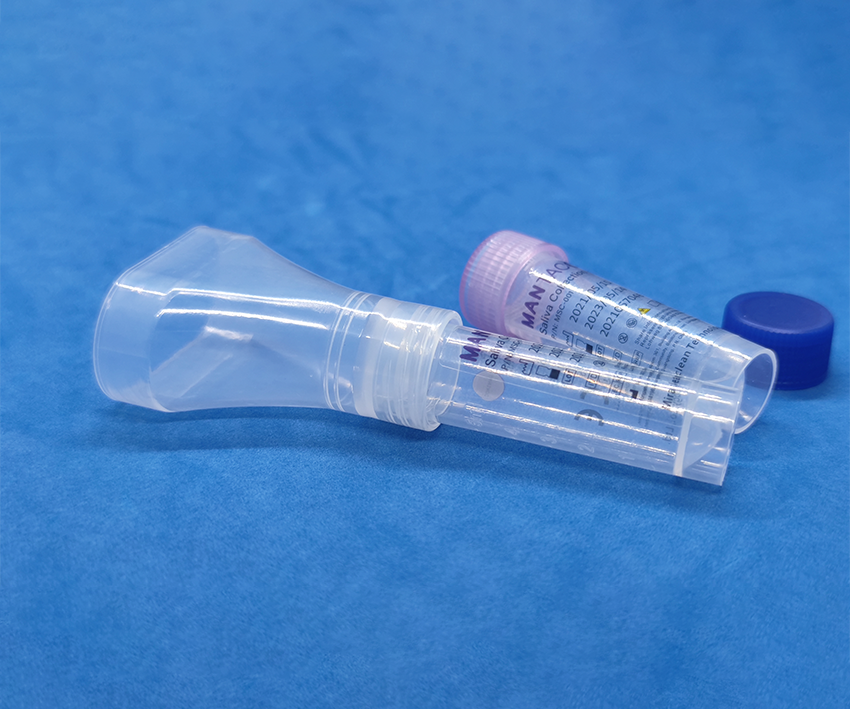 Technical Advantages:
Fast, painless and non-invasive: wide-applied sample collection method.
Pure DNA: The spit kit is suitable in all downstream applications, including sensitive downstream assays.
Convenient: all-in-one collection kit that includes all the materials like saliva collection tube needed individually packed in plastic packaging with sterile security.
A wide range of applications: The spit kit is selected for most DNA isolation methods including PCR, qPCR, Sequencing, SNP analysis, Microarrays, etc.
Safe: samples maintain stable stored in the disinfectant tube thanks to the related optimized Saliva Preservation Solution.
Risk-free: all the product categories covered with the approval of FDA
Precautions and Notes
Do not use spit kits beyond the expiration date printed on the pouch.
At least 30 minutes before the sampling, Gargle with some warm water to get rid of any extra food residues in your month ensuring the purity of the target sample.
No eating, drinking, smoking or gums if the sampling is ready to start in 30 minutes. In order to exclude other interference to the saliva sample.
Wash with water if preservation solution comes in contact with your eyes or skin accidentally.
In order to minimize invasive bacteria in the air, practice the sampling progress in a clean place and finish it as fast as possible.
OEM&ODM
Customized brand and logo is available.
Develop new artworks are available.
Customized packaging is available.
Track the goods after delivered until you received it.
We keep doing new product development.
Our goal is enhance our competitive capacity constantly. Provide high quality before-sale,on-sale,after-sale service.
1. How long does the paired preservation solution stay active at room temperature?
The collection device is packed with sealing tube to keep its activity for a long time at room temperature or refrigerated.
2. Can I drink any water before the sampling progress starts?
No. You are not allowed to drink, eat, smoke or chewing gums 30 minutes before the collection procedure starts. Because any type of drink or food would interfere the purity or decrease the concentration of DNA.
3. Any liquid shipping issue for the preservation solution if I need?
No. Mantacc's products are under the approval of FDA with required export license.
Feedback:
"Saliva sample collection is never a piece of cake for its annoying invasive procedure. Methods for saliva collection have incredibly advanced over the past decade, leading to standardized, reliable methods, devices and techniques that conduct high integrity saliva samples allowing for the most accurate results. Practically, Mantacc's saliva collection kit meets some gold standards while collecting saliva samples for biological testing during our researching."
Medical-Grade Spit Kit Equipped with Saliva Collection Tubes from Mantacc
Feedback form contact with us