MCA-T105 10.5ml Skin Disinfectant CHG Applicator
MCA-T105 10.5ml Skin Disinfectant CHG Applicator
MCA-T105 is a medical applicator which is used for skin antisepsis preparation. It is made of a medical grade 100PPI open-cell polyurethane foam and a white ABS handle. The CHG applicator is with the formulation of 2% chlorhexidine gluconate (CHG) and 70% isopropyl alcohol (IPA) to meet the strict clinical requirements of FDA; thus, it can kill more bacteria than the traditional iodophor swabs and alcohol swabs.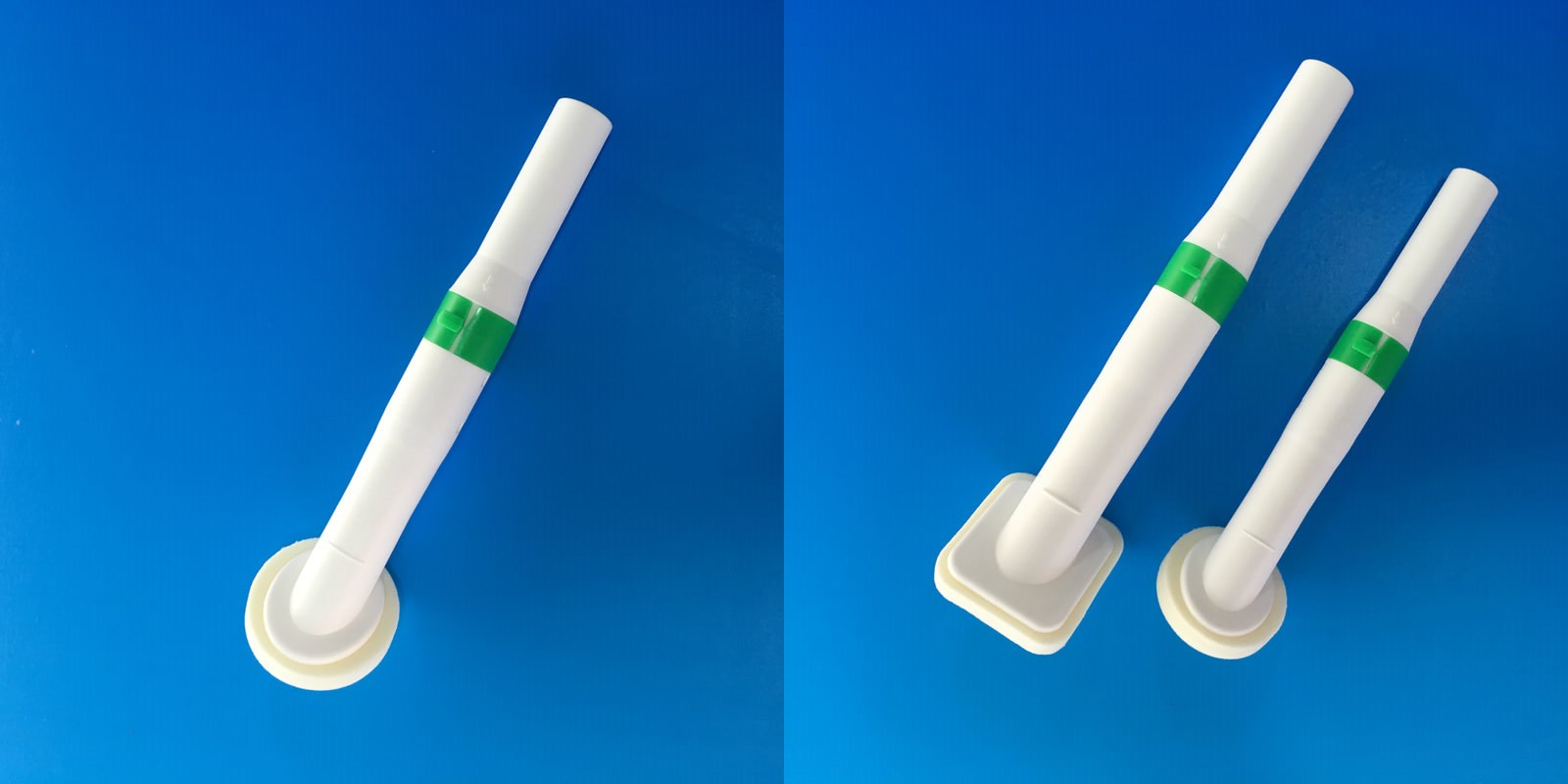 MCA-105

MRC 10.5 mL applicator is designed to help you easily apply our chlorhexidine gluconate (CHG)/isopropyl alcohol (IPA) formulation for skin preparation. It is also available with an Orange color to facilitate site visualization.

Mantacc CHG Applicator advantages for hospital and clinic use

1. Mantacc's CHG applicator is specifically designed for professional usage in hospitals and clinics. Its tip is made of open-cell polyurethane foam, which combines superior cleaning and sterilizing ability and particle capturing ability. Such benefits provide improved cleanliness and preciseness

2. Mantacc's professionally manufactured CHG applicator can offer an enhanced aseptic technique that improves sterility. It is single-use and the handle can prevent hand-to-patient contact. Furthermore, different shapes of the head allow precise application according to situations.

3. The handle is made of ABS materials which are chemically stable for most clinical products. Moreover, the improved persistency of the material used can maintain antimicrobial activity for a longer period.
4. Mantacc's offers orange colors for its chlorhexidine applicators, which aids site visualization when they are using our products on patients.
Product Specification
Item Number

Volume

Total Length

Head Length

Head Width

Head thickness

Diameter

MCA-105

10.5ml

85mm

42mm

45mm

8mm

17mm

MCA-260

26ml

220mm

48mm

50mm

8mm

20mm

Solution formulation, 2% Chlorhexidine Gluconate and 70% Isopropyl Alcohol

Packing and Shipping
| | | | | | | |
| --- | --- | --- | --- | --- | --- | --- |
| Model | Products Name | Packaging Details | The Case Dimension | G.W. | N.W. | Pallet Size |
| MCA-105 | 10.5ml Skin Disinfectant Swab | 100 pcs/CTN | 47cm*30cm*47cm | 5.8kg | 5.3kg | 24 CTNs/ pallet |
| MCA-260 | 26ml Skin Disinfectant Swab | 50 pcs/CTN | 47cm*30cm*47cm | 4.6kg | 4.1kg | 24 CTNs/ pallet |
Related Products
Product Item

Photo

Description

Model No.

Quantity
pcs/box

CHG Disinfectant Swab
Individual wrapped in

paperpeel pouch or

Aluminum foil bag

Rectangular CHG Disinfectant Swab

MIP-707F

100pcs

Circular CHG Disinfectant Swab

MIP-708F

100pcs



Big Polyester Tip CHG Disinfectant Swab

MIP-710P

100pcs



Rectangular Foam Tip

CHG Disinfectant Swab



MIP-712F


100pcs



Feedback form contact with us