Joint War "Epidemic": Miraclean In Action
Joint War "Epidemic": Miraclean In Action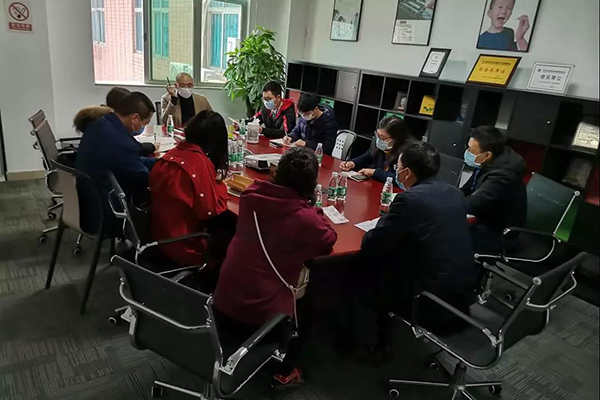 Since the Spring Festival, the new coronavirus pneumonia epidemic has raged. Miraclean Technology Co.,Ltd. learned the important instructions from relevant city leaders on the prevention and control of the epidemic and the spirit of the meeting of the Central Leading Group on the response to the epidemic, and actively organized company officials and employees to clarify the principle of rapid response To resume production in advance, convene more than 70 employees who are not in the deep on the third day of the new year, invest in the production of epidemic materials in advance, go all out to ensure the supply of virus sampling tubes, and provide strong support for the prevention and control of the epidemic nationwide.
On the morning of February 6, 2020, the Provincial Food and Drug Administration, the Provincial Center for Disease Control, the Municipal Industry and Information Bureau, the District Drug Supervision Bureau, and the material security unit of the headquarters formed a special team to visit our company and learn about our company's The supply of virus sampling tubes in control centers and hospitals.
For the current work arrangement of our company, the team of special representatives expressed their full approval, and also put forward relevant requirements for the next production work. In this regard, the company held an emergency meeting, emphasizing that leaders and employees must strictly implement the relevant instructions, make all work arrangements in advance, actively cooperate with relevant production requirements, and wholeheartedly do the material security during the epidemic.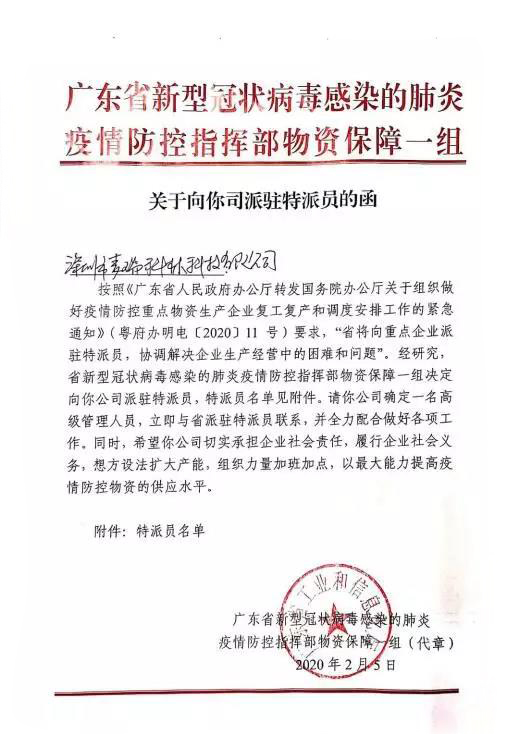 In this critical period, Miraclean Technology Co.,Ltd. will fully cooperate with all tasks, effectively undertake corporate social responsibility, fulfill corporate social obligations, fully demonstrate the professional ability and dedication of the team, uphold the hard-working hard work consciousness, and expand production capacity consistently 1. Overtime work to ensure supply, increase the supply of epidemic prevention and control materials to the greatest extent, and cooperate with relevant departments to overcome this difficulty.
Miraclean Technology Co.,Ltd. was established in 2009. Our company specializes in the production of disposable sampling swabs, virus sampling kits, virus storage tubes and other medical devices. After continuous research and development, the company introduces advanced foreign technologies and combines domestic and foreign market demands for various The supply of large health biological companies, hospitals, disease control centers, etc. has so far passed the ISO9001, ISO14001, ISO13485 system certification products through the European Union CE certification and patent certification.
Miraclean Technology Co.,Ltd. solemnly promises to make every effort to produce the materials necessary for the epidemic, to meet the needs of the entire province and the city for the prevention and control of the epidemic and the needs of the masses, and make more contributions to the prevention and control of the epidemic.