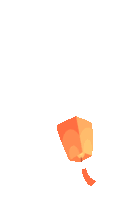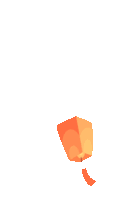 Dan Wang
When I was a child, every family would make lanterns for their children at the Mid-Autumn Festival and the children would compare their lanterns with each other to see who had the prettiest ones. I remembered my father would cut bamboo into thin strips, bend them, tie them and make them into round or square ones, and I have a deep impression of the vertical lanterns with several sides. We used to chase each other with our lanterns in the dark with the children, often with the candles falling over and the lanterns burning, crying and running back to get Dad to make another one.

Fiona Liu
The Memories of my Mid-Autumn Festival are fried cakes, fried corners, boiled eggs, and five-nut moon cakes, the kind that will fall off after a bite, I only eat the rock candy inside, and throw the rest, my mom and dad just taught me to eat as much as I want, but it's really hard to eat, so I still secretly pull out the rock candy, and the moon cakes that I spoiled later were still eaten by my parents and my mom.


Lawrence Moon
Families gather together for the Mid-Autumn Festival. My father cooks lots of delicious food and the whole family is busy from noon to evening. The moon was reunited and people were reunited. The families are reunited under the full moon. In the north, mooncakes are mainly filled with five nuts, green silk roses, black sesame seeds, peanuts, walnuts and pine nuts. Children are full after eating just a small piece.



Yunyun Gao
When I was a child, my grandfather went to the street and bought me a paper lantern with candles in it. I liked it very much. I held it all the way from the street to my house. When we arrived home, we found that the candles and the lantern base were missing, and after a beating, I searched with my grandfather along the roadside for three miles before finding the candles and the lantern base...
Star Huang
I remembered returning from school one afternoon near Mid-Autumn and seeing a pink paper packet on a stone counter in the kitchen without a door, the classic way mooncakes were packaged, and I couldn't wait to open it and picked up a large mooncake in each hand to bite into it. One bite and the mooncake were unharmed, leaving only my teeth marks.


Vicky Wang
When I was a child, my mother always said that I should not point my finger at the moon, for if I did so, the gods above the moon would come down and cut off my ears. So I would always wake up in the middle of the night to check if my ears were okay.