96000 Flocked Nasopharyngeal Swab For Sample Collection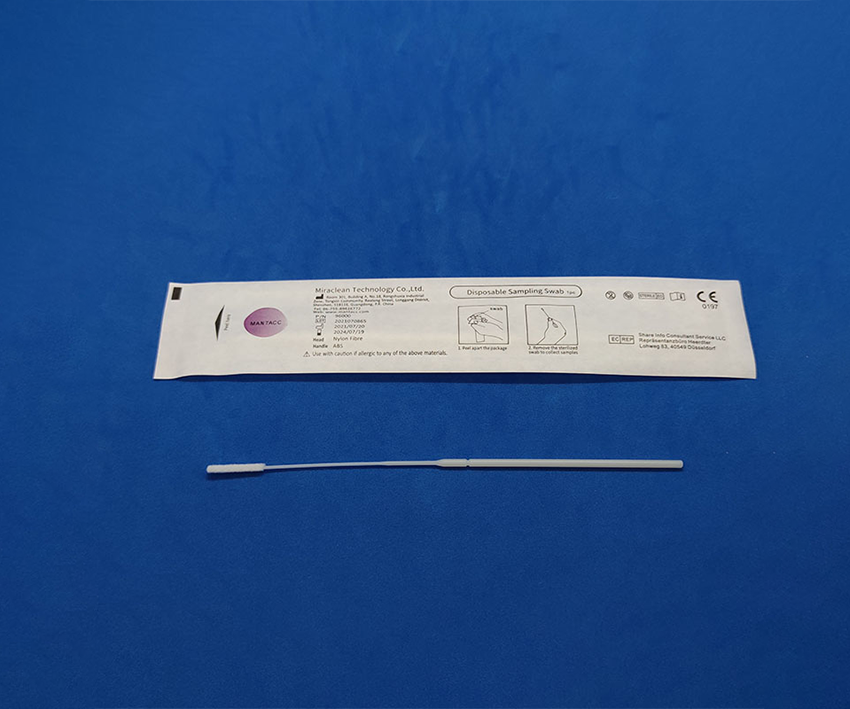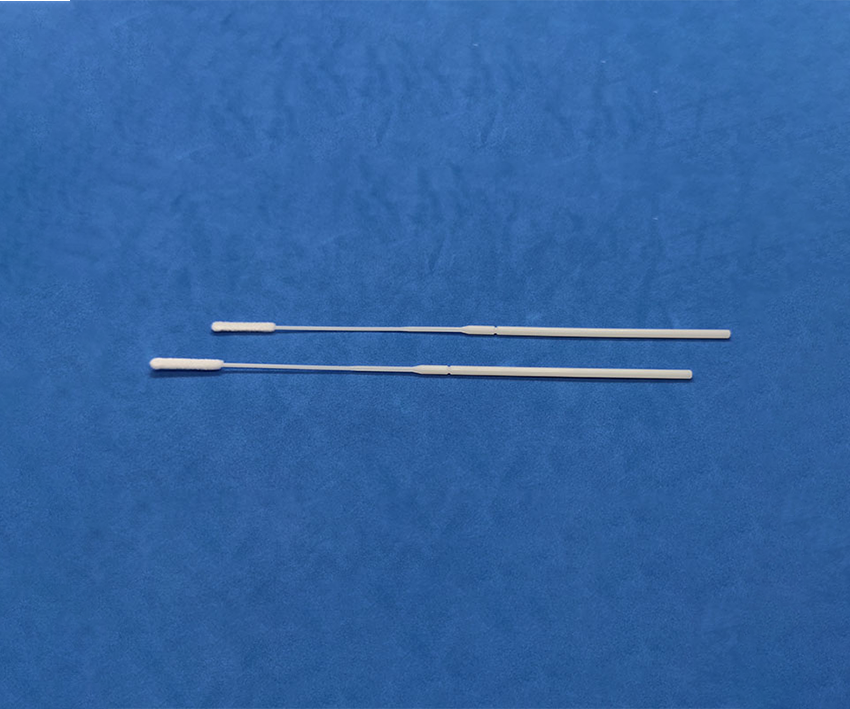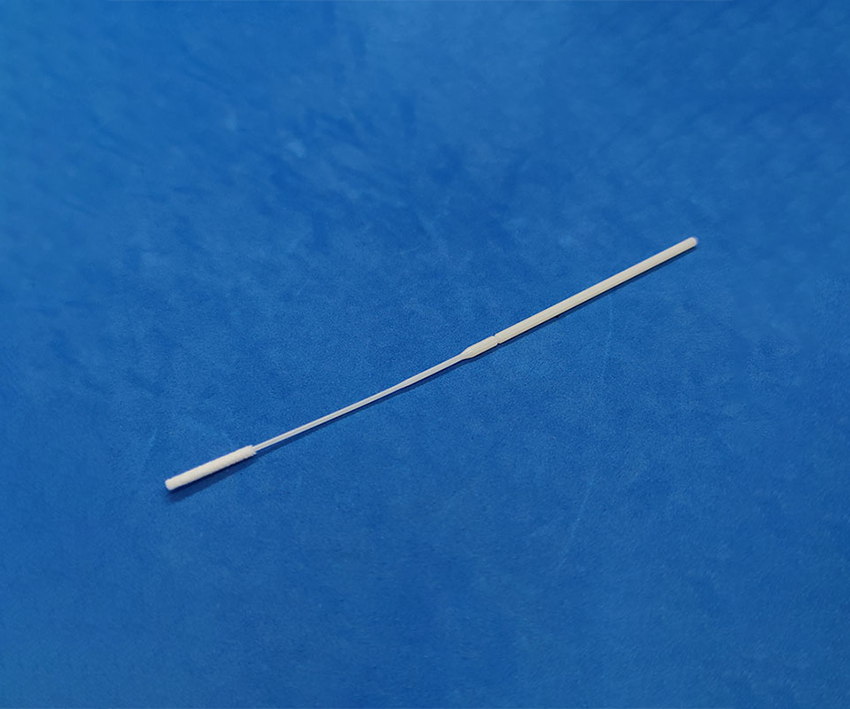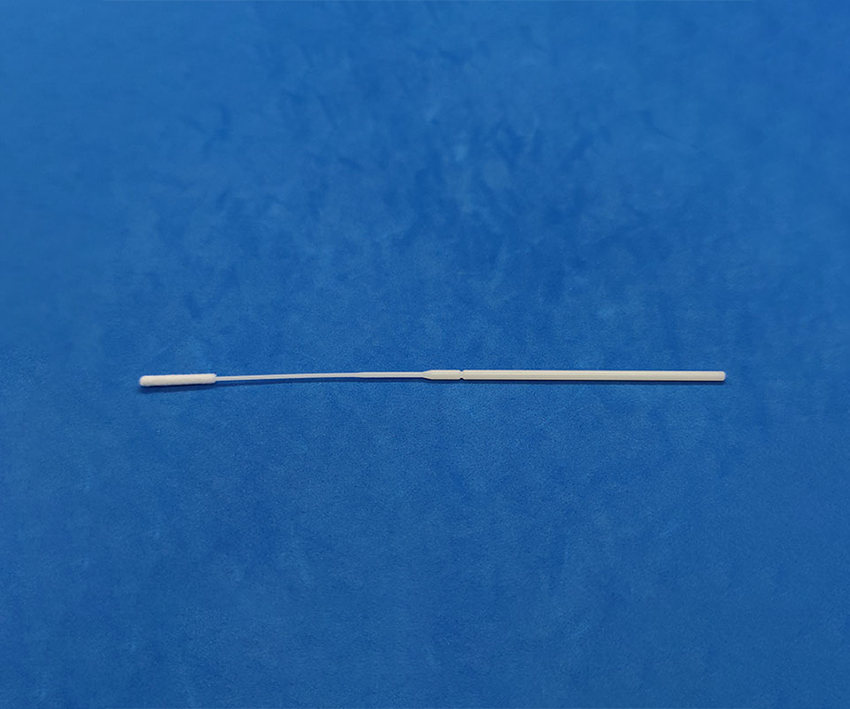 96000 Flocked Nasopharyngeal Swab For Sample Collection
The 96000 flocked nasopharyngeal swab for flu A/B testing is produced by a spray and electrostatic charge process that allows millions of nylon fibers to be attached vertically and uniformly to the end of the handle. This process makes it a great choice in flock swabs with excellent absorption and elution of specimens.

FEATURES
SPECIFICATIONS
PACKAGING
The 96000 flocked swab is for nasopharyngeal cell specimen collection, it is:
- Ergonomic and anatomic design
- Improved sample collection
- Superior sample elution
- Highly sensitive for tests
- Certified free of inhibitors and interference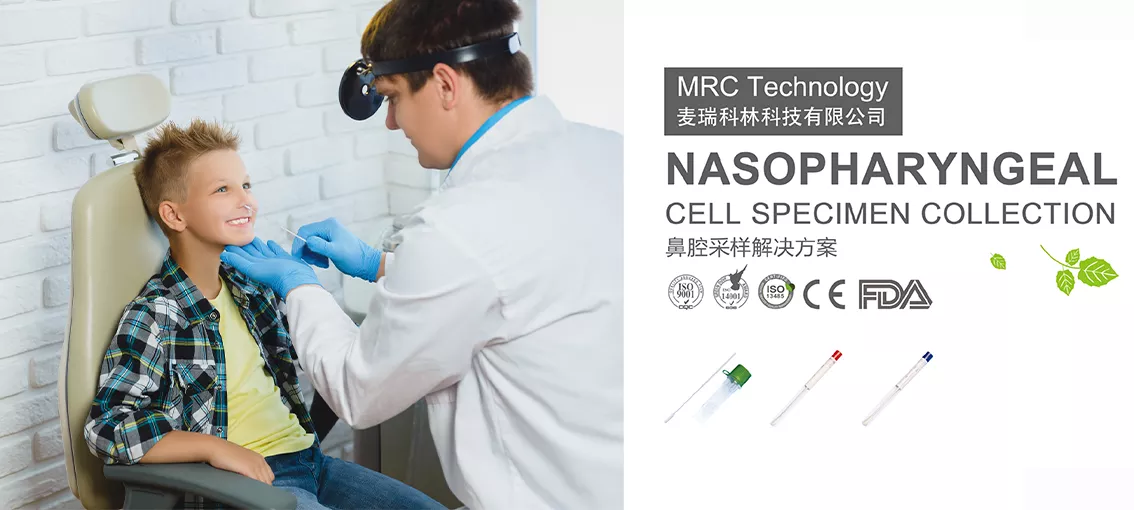 The tip of our swab is coated with short nylon fibers that are arranged in a perpendicular fashion.
Mantacc flocked swabs can release up to 95% of the collected sample, while traditional wrapped fiber swabs trap the sample in the fiber matrix, releasing only a small 20-30% of the collected sample.

PRODUCT VIDEO DISPLAY
Industry:
Medical Diagnostics
Packaging Specification:
20/250/1 (250 bags of 20 swabs individually wrapped in paper pouch = 5000 pcs in 1 box)
Total Length:
5.94'' (151mm)
Tip Width:
0.079'' (2mm)
Tip Length:
0.67'' (17mm)
Break Length:
3.29'' (83.5mm)
Tip Material:
Nylon Fiber
Handle Material:
Plastic handle (
ABS)
Sterilization:
Ethylene Oxide Sterile
Classification:
Class
Is
Ethylene Oxide Residue:
≤
10 µg/g
Storage Conditions
:
R
oom temperature
Period of Validity
:
36 months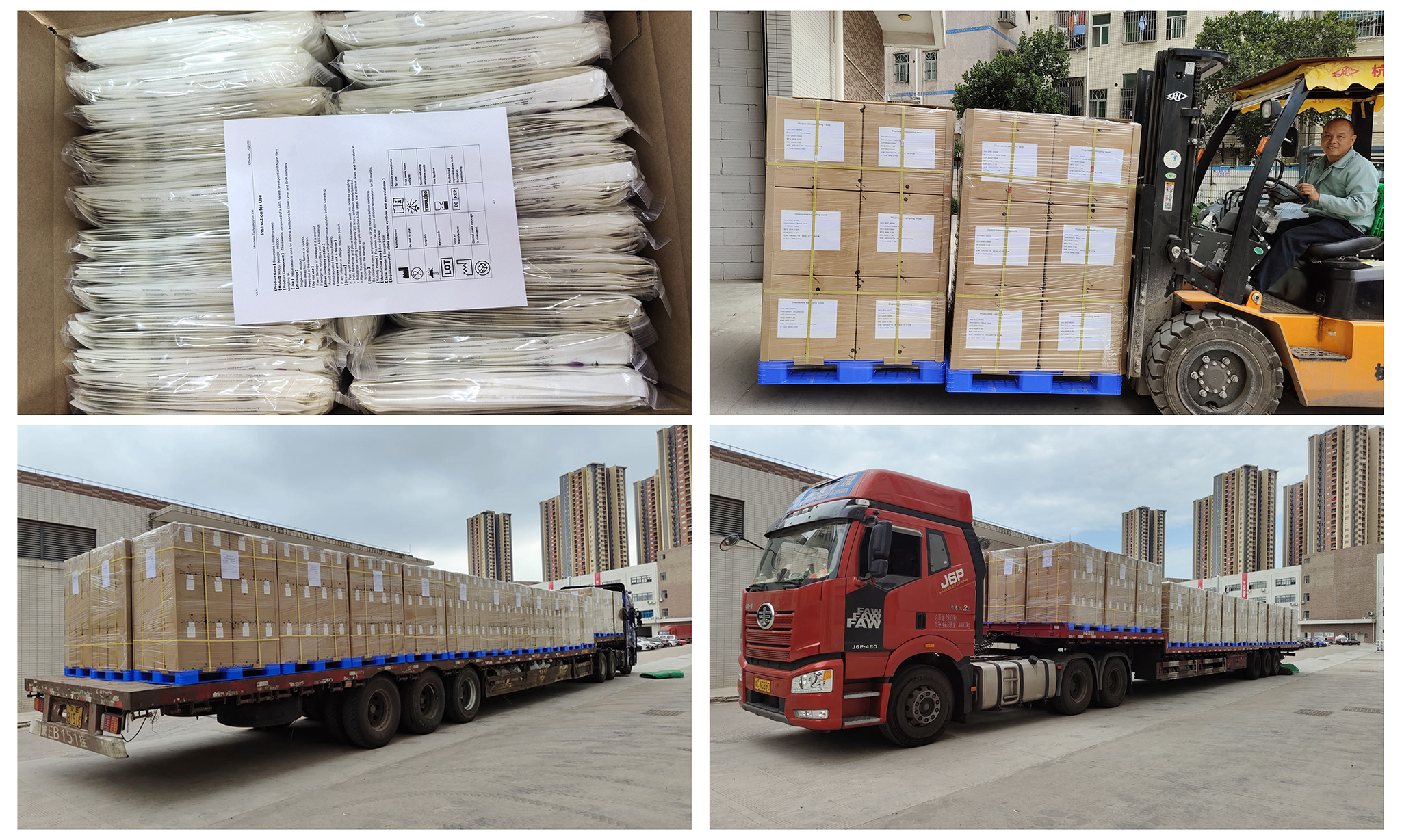 PACKAGING DETAILS:
20/250/1 (250 bags of 20 swabs individually wrapped in paper pouch = 5000 pcs in 1 box)
BOX DIMENSIONS:
18.11 x 12.20 x 10.63 inch (46 x 31 x 27 cm)
PALLET SIZE:
24 or 35 boxes on a pallet
| | |
| --- | --- |
| QUANTITY | DELIVERY TIME |
| ≤10,000 pcs | 3 working days |
| ≤100,000 pcs | 7 working days |
| ≤1,000,000 pcs | 15 working days |
| ≥1,000,000 pcs | please contact us |
Feedback form contact with us
Related Product