MSC-93050 Laryngopharyngeal Sampling Kits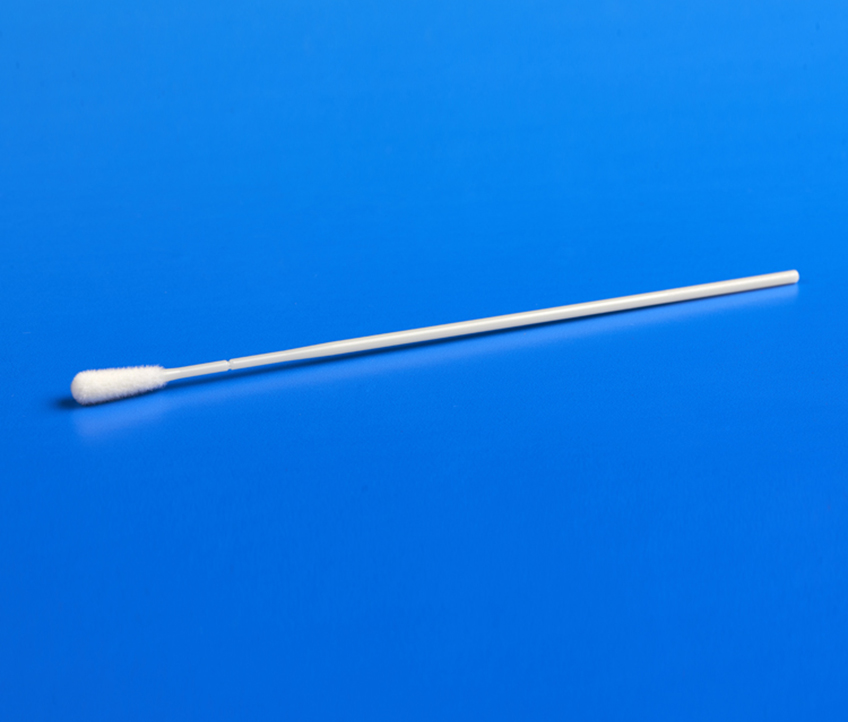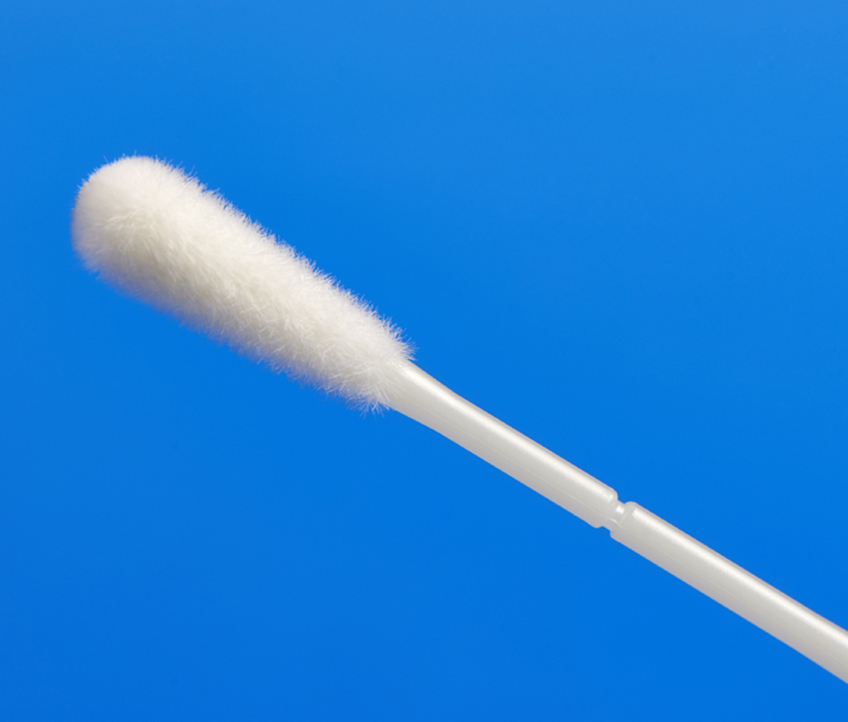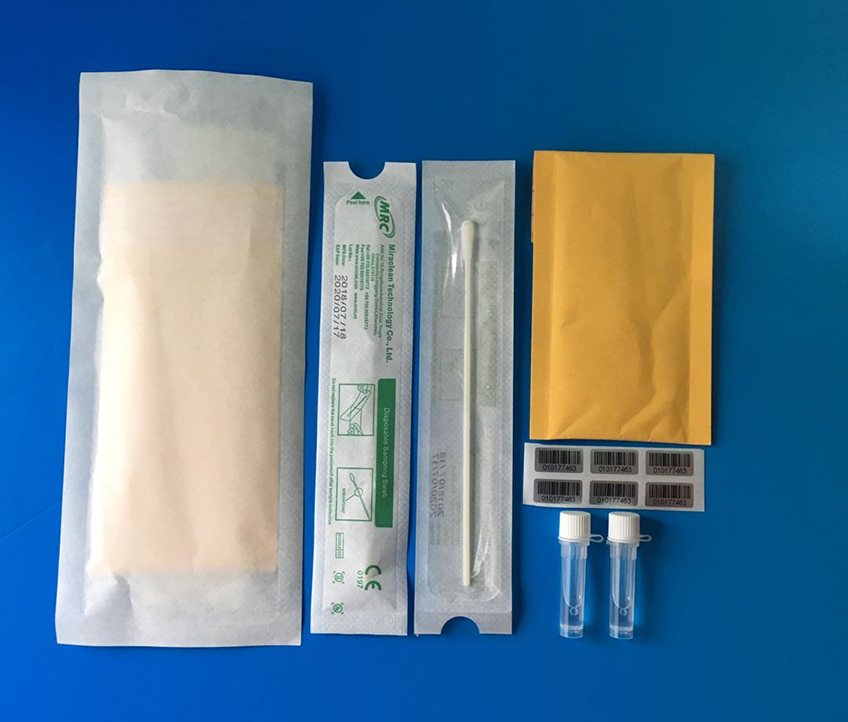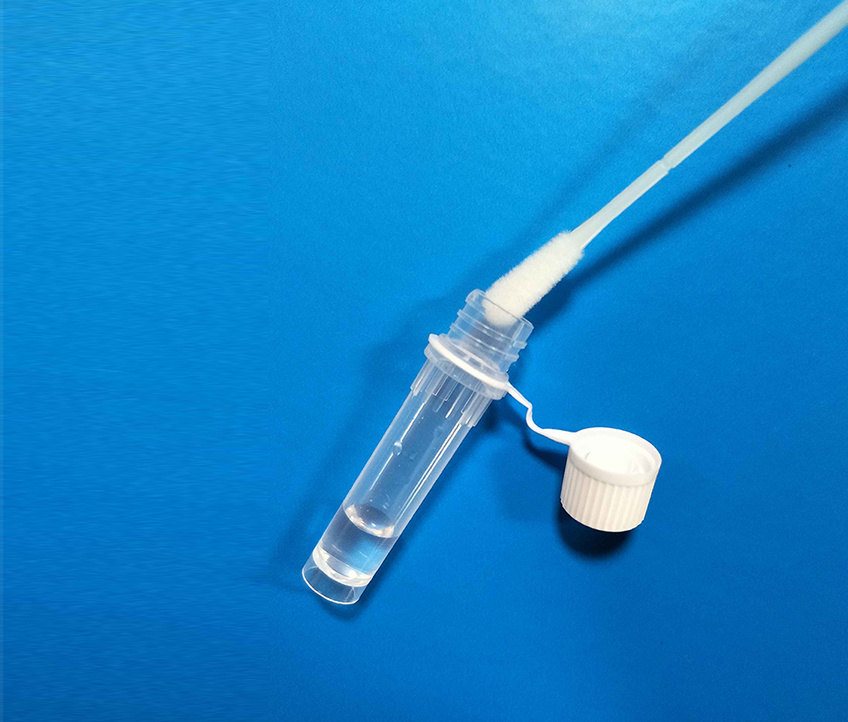 MSC-93050 Laryngopharyngeal Sampling Kits
MSC-93050 series are the advanced pharyngeal swab to collect pharyngeal specimen for throat culture, which is a test commonly used to diagnose bacterial infection in patient's throat. The testing infection includes strep throat, pneumonia, whooping cough and other related symptoms. The MSC-93050 pharyngeal swab produced by Mantacc is made of nylon fibre tip that improve the clinical sample collection capability, which helps clinics, hospitals and laboratories to precisely form diagnosis, treatme

DESCRIPTION
Packaging & Shipping
FAQ
The MSC-93050 pharyngeal flocked swabs utilize innovative nylon fibre technology to provide outstanding sample collections and releases. Nylon fibre swab allows a better clinical sample collection, as well as the immediate release into the liquid transport medium in the following step. It has a plastic shaft with the "breakpoint" to allow the swab to be broken into the test tube, and successive collection by screwing "capture" cap after the tube is closed.
Benefits that Mantacc uses nylon fiber to manufacture pharyngeal swab
1.Mantacc uses nylon fibre as the primary material of the swab. When collecting the specimen from patient's throat, it can yield efficiency of 85% directly on porous surface; on the other hand, a cotton swab only yields average 55% which is significantly lower and could impact the result reliability.
2.Furthermore, when using nylon fibre pharyngeal swab for detecting influenza, researches and studies reported that, and quote nylon fibre swabs to collect significantly more respiratory epithelial cells from the posterior nasopharynx than swab types of other compositions. This may be a potential advantage for any laboratory test that utilizes such specimen types for the detection of intracellular or cell-associated pathogens such as respiratory viruses', which provides quite a significant benefit when clinics and hospitals are testing for this illness.
3.Nylon flocked swabs can also collect and hold a greater volume of fluid, such as saliva, than similarly sized of other swabs that are made of cotton, polyester or polyurethane.

PRODUCT MEASURES
Item

Number

Total
length

Breakpoint

Tip
Thickness

Tip
Width

Tip
length

Handle
Diameter

MSC-93050

155mm

81mm

5mm

5mm

16mm

2.5mm

Related Products

Product Item

Photo

Description

Model No.

Quantity
pcs/box

Flocked Swab
Individual wrapped in paper peel pouch

Nasal Flocked Transport Swab

MSC-96000

100pcs




Oral Flocked Transport Swab

MSC-93050D

100pcs




Vaginal Flocked Transport Swab

MSC-95000M

100pcs

Throat Flocked Swab with 10ML Transport Medium Tube

MSC-93050 & MCP-005D

50PCS

Miraclean Item No: MSC-93050
Quantity: 100pcs/box, 20 boxes / carton
Lead Time: Usually, our lead time is just 2-5 days depending where you are.


Why choose Mantacc?
Established in 2003, Miraclean Technology is famous as a manufacturer specializing in medical supplies including high-quality medical swabs, multiple virus transport media, CHG applicators, etc. Mantacc designs this sterile nasopharyngeal swab for clinical sample collection and makes great market impact globally. Owing high-standard manufacturing laboratory setting, Mantacc takes priority to different kinds of customers' needs and keep pace with the leading-edge technology.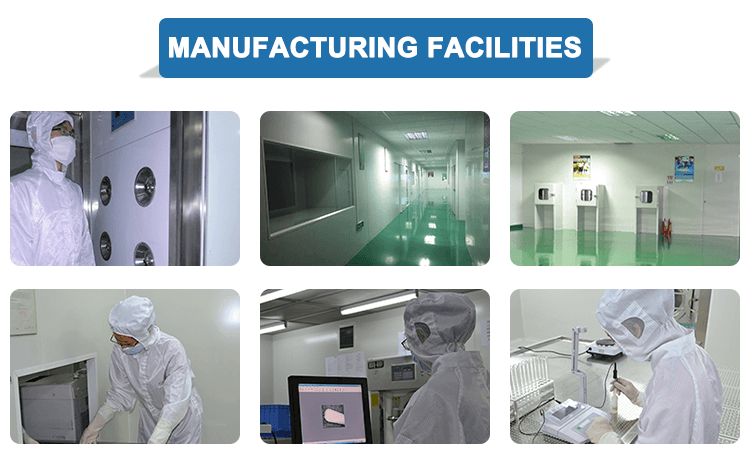 1. What is pharyngeal swab and throat culture?
An pharyngeal swab refers to a small swab that is for specimen collection by using product like the MSC-93050 pharyngeal swab; meanwhile, a throat culture is sampling from an individual's throat and pharyngeal section for examining and diagnosing symptoms, which helps doctors to make informed decisions in their medical applications. It should be noted that a pharyngeal throat culture is different than a buccal swab, the former is mainly a collection of cells from the throat for influenza-related diagnosis.
2. Which aspects make pharyngeal swab for collection purpose is better than other sampling methods?
Patient comfort, cost, and contamination are the three major areas where pharyngeal swab is more superior than other sampling methods. Urinating or blood draw can cause discomfort to some patience while pharyngeal sampling using our throat swab is quick and painless. Furthermore, it is also more cost-effective financially, which requires no further equipment. Lastly, when it is proper handled, such as through placing the sample in the tube provided in the kit, there is more security from cross contamination or hazardous materials.
Feedback
"The Mantacc pharyngeal swab has been the best tool for throat culture in our facility ever tried. Thanks to its nylon fibre technology, the overall sampling and the testing process feels much more efficient. The sample we collected since we used Mantacc influenza swab have been protected much more securely than previous suppliers' swab thanks to the specially designed tube, which enables us to conduct and yield much better testing results."
Pharyngeal Swab Used for Medical Collection and Stable Transport of Sampling
Feedback form contact with us